Parent company of Tactilion has significantly simplified cashless payment by introducing SoftPos solution to Uzbekistan
16.09.2020
In the age of technology development, more and more processes are moving to online. Cashless payments system is developing at high rate. In the modern world, cashless payment accounts for the lion's share of payments in many countries. But today, not only POS-terminals are able to accept cashless payments.
For the first time, contactless payments can be accepted by a regular smartphone in Uzbekistan. Parent company of Tactilion Internadeks group LTD in cooperation with Turon Bank and HUMO payment system have implemented an innovative solution SoftPos for accepting non-cash payments. It can turn any Android smartphone with an NFS-module into a real POS-terminal.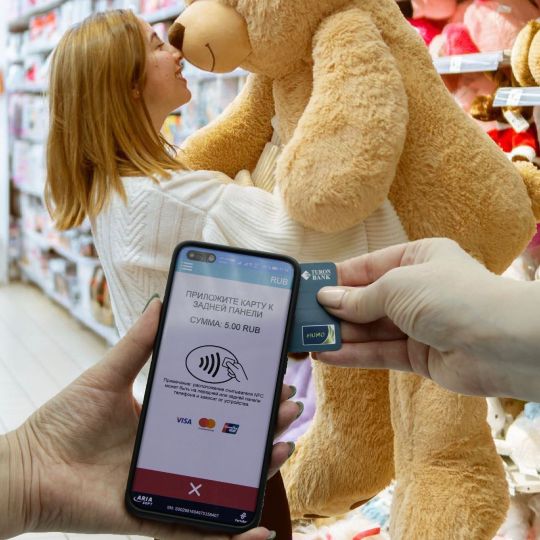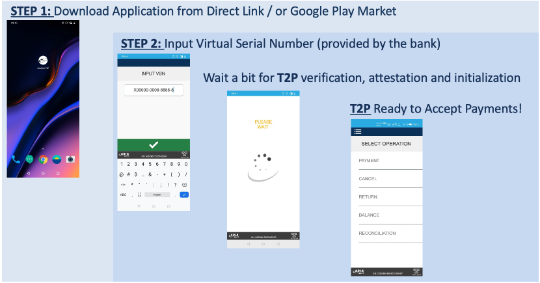 This technology is already helping companies to save money and expand the number of outlets accepting cashless payment. SoftPos supposed to be the solution of the future, now it is reality and already available as ARIASOFT.T2P. Any entrepreneur in Uzbekistan can start using it today just signing an acquiring agreement with TuranBank and downloading the free app «Tap to Phone».
The innovative SoftPos solution allows customers to pay for their purchases conveniently, safely and quickly using contactless cards, mobile payment systems, as well as smart watches. These opportunities certainly contribute to higher loyalty of your customers.

There is no need to buy or rent a terminal from a Bank, from now your smartphone is your mobile terminal! You should not pay extra costs while you can reduce them. Moreover, there is no need to buy a separate SIM-card and pay for mobile communication for the terminal. Also, phone communication is much faster than pos-terminals'. Another advantage is that there is no need to print a receipt. It is immediately sent to the customer's email address or to their phone after the transaction is executed.
SoftPos makes the interaction between buyers and sellers convenient and fast, minimizes sellers' costs and increases the profit of companies, creating a competitive advantage.