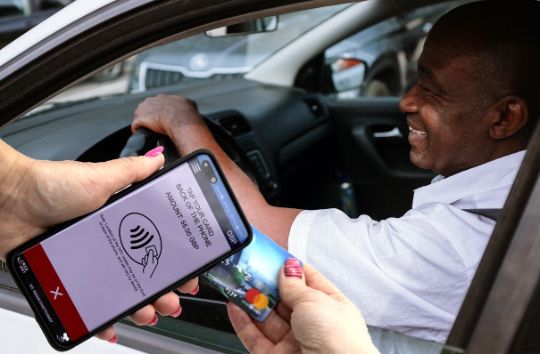 SMARTPHONE ACCEPTS CONTACTLESS PaYMENTS
COMPONENTS:

ARIASOFT.HOST

ARIASOFT.PHONE 


ARIASOFT.T2P 



ARIASOFT.HOST
Multivendor solution (supports ANDROID and LINUX OS), based on client-server architecture so-called "thin client" concept. System allows to manage remotely key loading, parameters, business logic on all deployed POS terminals and smartphones with T2P fleet without necessity of reloading terminal / or smartphone application. All developments and updates are made at business logic (server) side. Therefore there is no need to make any changes of application at terminal side. 

ARIASOFT.PHONE 
Software module placed in ARIASOFT.HOST and provides connection of smartphones with ARIASOFT T2P application to ARIASOFT.HOST. 

ARIASOFT.T2P 
Application for Android smartphone, 'thin client' that works with ARIASOFT system. The application supports standard POS terminal functionality. 

ARIASOFT.T2P:
TWO SIMPLE STEPS
TO INSTALL & ACTIVATE
1.Download application
From Direct Link
From Google Play Market
2. Input virtual serial number                 (provided by the bank)
Wait a bit for T2P verification, attestation and initialization
ARIASOFT.T2P: purchase operation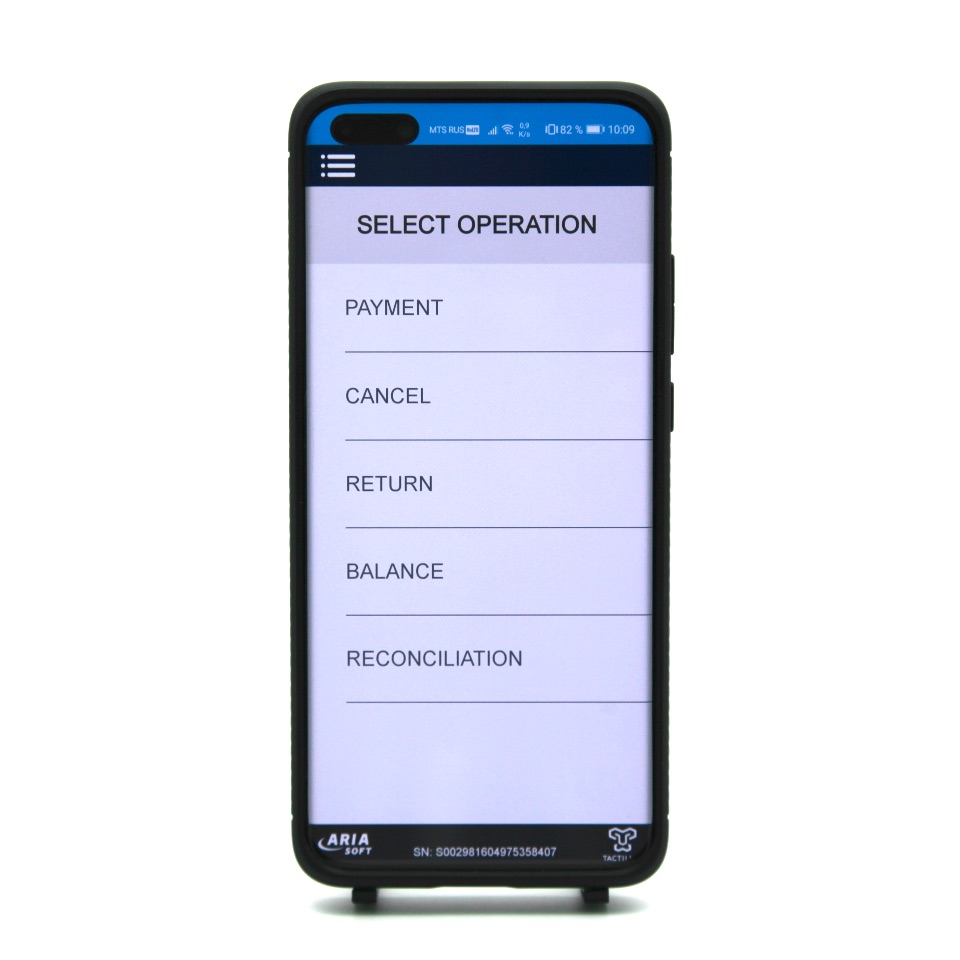 1/7
The list of operations can be changed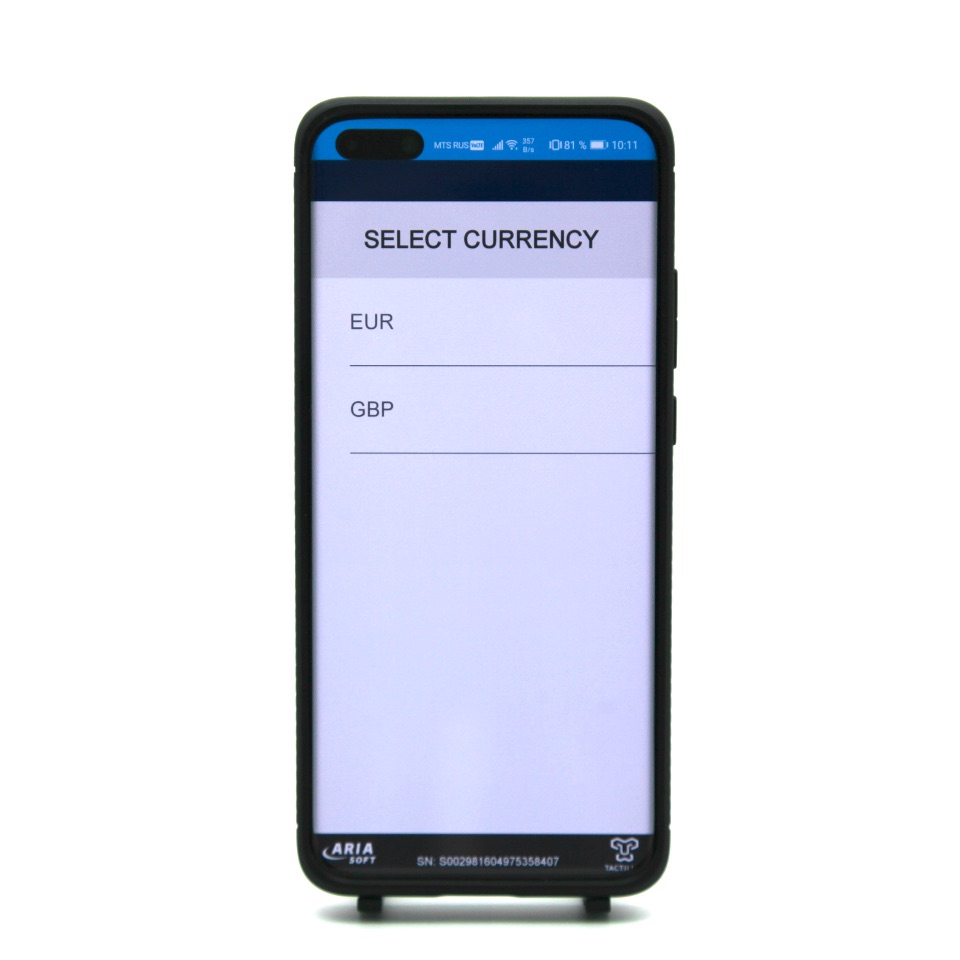 2/7
Any currency can be added remotely in the business logic, there is no need to reinstall the application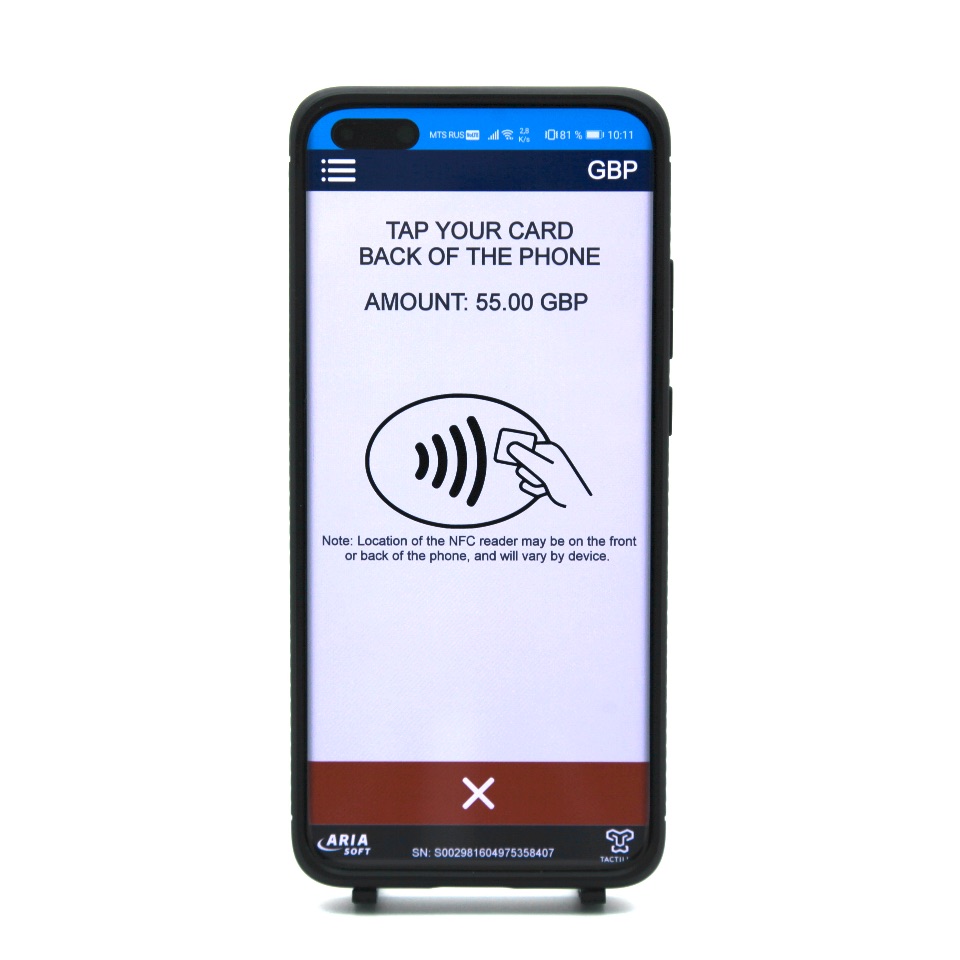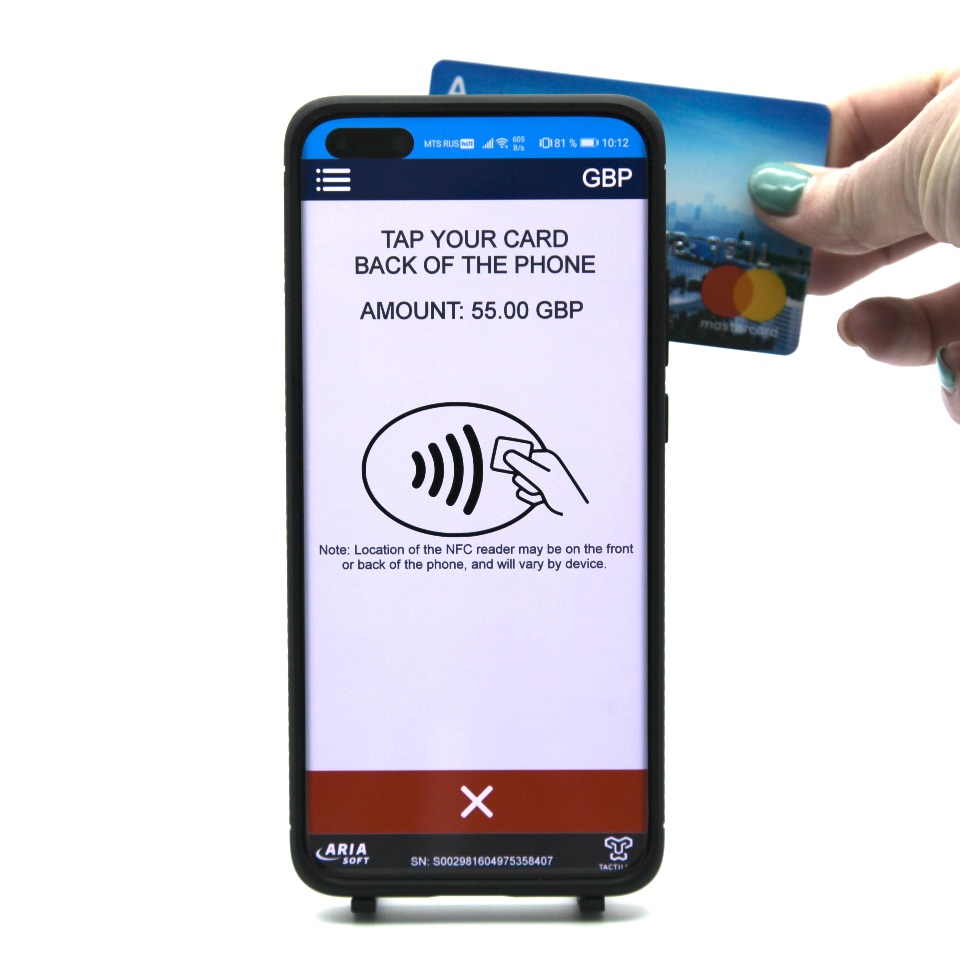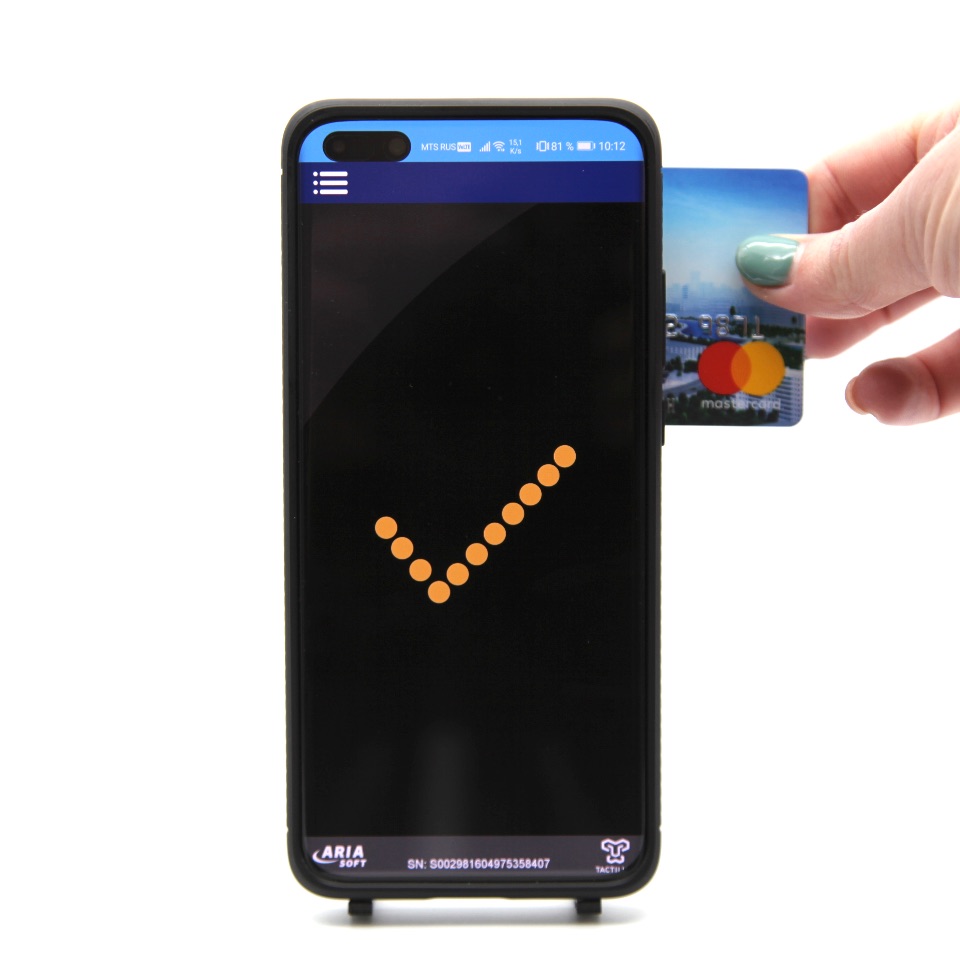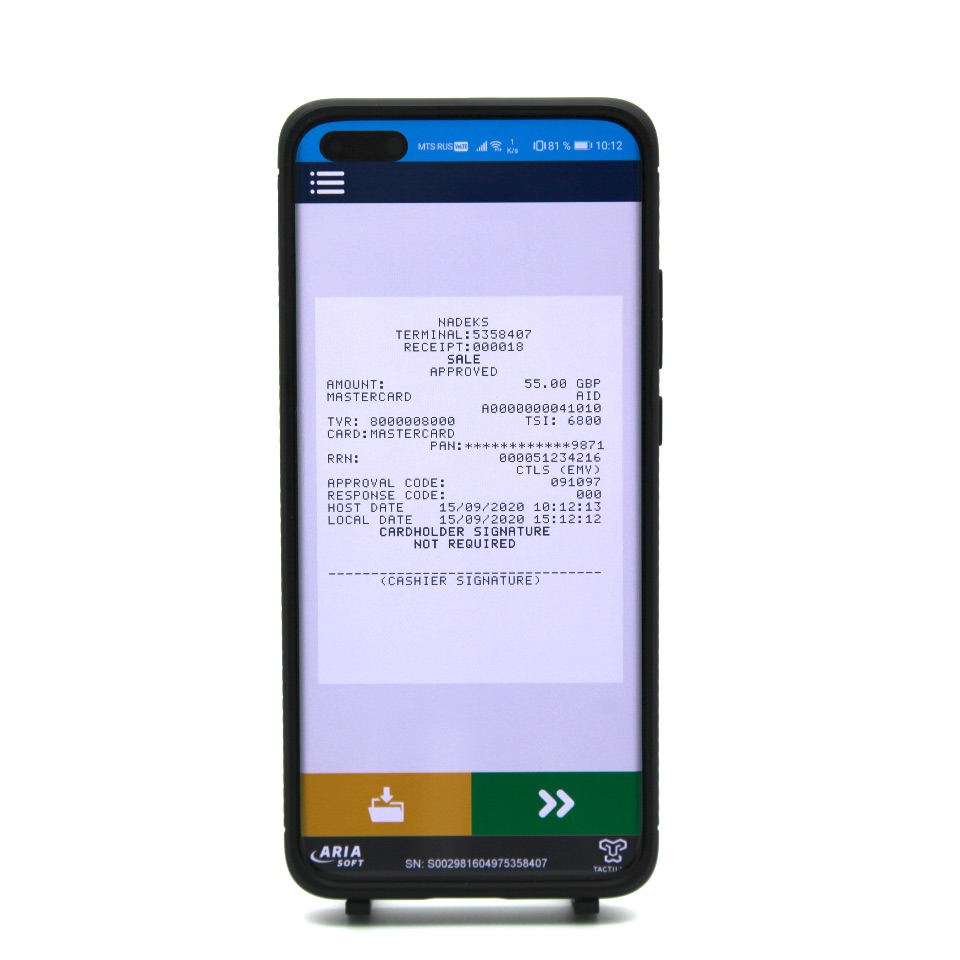 7/7
The receipt is sent to the post office, by message or in a messenger
FEATURES & BENEFITS OF ARIASOFT.T2P
Any mobile, supporting NFC, acts as a contactless terminal or "POS-smartphone"
'Thin client' architechture. Allows to change business logic/ parameters centrally through ARIASOFT.HOST and update smartphone application remotely without necessity to reload it. Provides total control under transaction execution scenario at merchant's side
Multivendor app Provides safe functionality on any Android 9+ smartphone
Full-function contactless core payment system MIR. Supports contactless cards MIR (Protocol 01) and MIR.Pay app (Protocol 02)
Exists as a separate library that can be integrated with any existing banking application. Also ARIASOFT POS SDK is available for integration
Works as «in-house» system inside banks without any royalty or commissions
The solution is ready for PCI-DSS Bank certification of the infrastructure. The app has PA-DSS certificate
The application can be designed according to client's brand book