CYBERBEAT AND TACTILION COMPANY AT SINGAPORE FINTECH FESTIVAL
05.07.2016
11-15 November Cyberbeat and Tactilion company will present new acquiring equipment and software at Fintech Festival in Singapore. A week-long event, featuring FinTech Conference and Exhibition, FinTech Awards, Global FinTech Hackcelerator Demo Day, Global Investor Summit and Innovation Club Crawl. Almost 45 thousand participants from over 130 countries. Participants comprise key executives and decision makers from global financial institutions and corporates, innovators and technologists from FinTech start-ups to unicorns, investors and academia.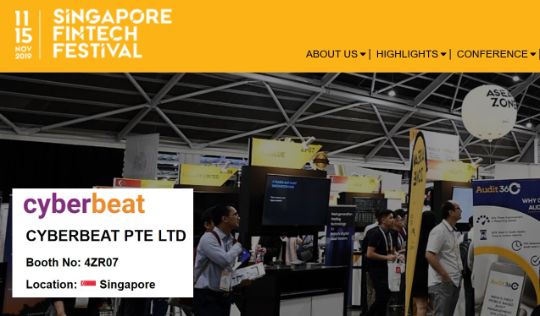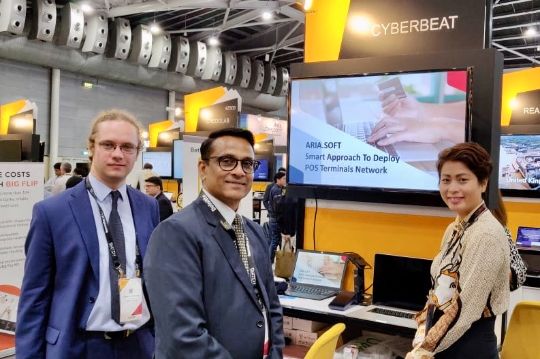 We welcome you to the booth 4ZR07, where Cyberbeat and Tactilion will demonstrate their high tech solutions including cut edge Tactilion P2000L POS-terminal based on Android and software platform AriaSoft. AriaSoft is an acquiring platform that allows to create additional acquiring products with fast modifications, and to adapt the entire network of smart payment peripheral equipment to any requirements of international and national payment regulators. AriaSoft allows to connect not only a line of Linux and Android equipment but also solutions like Tap2Phone.

Our Cyberbeat team based out in Singapore with resources spread across Asia Pacific region provide the following business and technology services:
• Payment Processing Services
• Digital ID and Tokenization solution
• Dynamic card creation for single use or recurring payment
• Enterprise Fraud Prevent and Detection fully utilizing AI and machine learning capabilities
• Comprehensive Payment Consulting Services
Digital transformation services with leading digital payments solutions for cards, omni channel, mobile payments and loyalty.
See you at 4ZR07 booth soon!